MOUNTAINEERING & FISHING ADVENTURE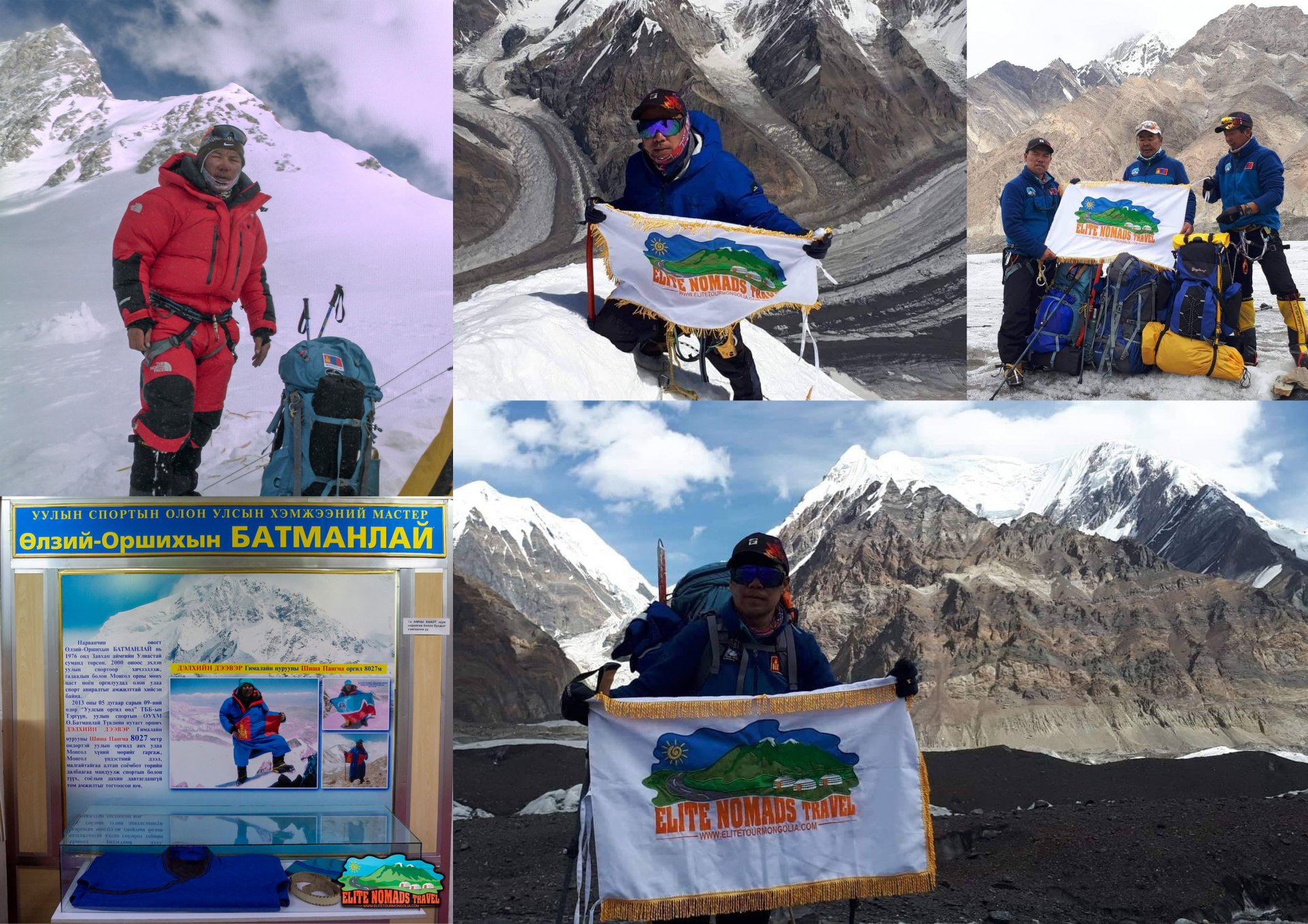 In Mountaineering tours, the mountain guide is essential
The leader of our Mountain tour guides is Mr. U.BATMANLAI.
Batmanlai Ulzii-Orshick was born in 1976 in Uliastai soum of Zavkhan province Mongolia. He has been practicing mountaineering since 2000 and has successfully climbed many high snowy peaks in Mongolia and foreign countries.

On May 9, 2013, U.Batmanlai, the head of the "Uulsyn Orgil Uud" NGO and an international master of mountain sports, successfully climbed Shisha Pagma Mt 8027m (solo climb with no oxygen equipment) peak in the Himalayas in Tibet for the first time from Mongolia wearing Mongolian traditional cloth Deel and hat and raised Mongolian flag. He set a unique record in the sports, history, and culture of Mongolia. Mr. U.Batmanlai's traditional DEEL and hat he was wearing when he climbed Shisha Pagma is kept in the museum of famous people in Zavkhan province of Mongolia.

Mr. Batmanlai carefully checks all our climbing tours. As a professional, he leads our climbing tours, when to attack, when to not climb, etc... we are very proud to work with him, and our customers very thankful that such a professional guide leads our tours.